About Us
Econowash Laundry is home-owned and operated by Jimmy Ray, who has been active in the laundry business since 1988. When Jim first saw that this laundry located in a old historical 1908 Lafayette bank building was for sale, he immediately began envisioning an updated renovation that took over a year to complete, blending the old with the new.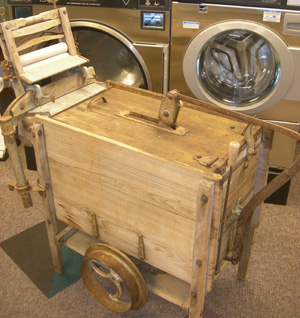 For example, the 14-foot high original bank ceiling tiles were uncovered after so many years revealing the quaint beauty of the past, and outdated laundry machines were replaced with state of the art stainless steel SpeedQueen washers and dryers of the future.
Jim resides in Broomfield with his wife and cat, Moka, and is the father of one daughter, Jamie, who has just presented him with his first grandchild, Lydia Grace, in March 2012. Needless to say, he is one proud grandpa! You will see him often at the Econowash, and when you do, be sure to say "hello".